MEET OUR AWARD-WINNING PTS & REHABILITATION TEAM
To be the best physical therapist in Central New Jersey, a practitioner must not only know all about the musculoskeletal system, they must practice warmth, compassion, creativity and the ability to create personalized treatment plans for each unique patient that walks into their clinic. At AMP, our top rated physical therapists dedicate themselves fully to each of their patients. With decades of hands-on experience and the philosophy that movement is medicine, our rehabilitation specialists help patients from Somerset and Middlesex County return to their quality of life.
OUR PHYSICAL THERAPy team
JEFF ERICKSON - PT, MPT
Years of Experience: 26
My Specialties: "From ligament strains to arthritic pains, I enjoy treating them all." I have treated athletes at all levels including professional, Olympic, high school, and grade school. This also includes gold medalists and world record holders. I have also treated professional dancers and other performing artists. However, I also enjoy treating older clientele and in fact some of the most exciting research is being done with older clients with fantastic results.
My Treatment Philosophy: I've always believed that people don't care how much you know until they know how much you care. My approach is to dedicate myself to the patient, go the extra mile for them everyday, and the rest will take care of itself. I use an eclectic approach to treating patients utilizing many different types of treatment techniques learned over 25 years of experience and continuing education classes.
About Me: I studied exercise science at nearby Rutgers University in New Brunswick, while playing football for them in the late 80's. I earned my Masters of Physical Therapy at Hahnemann University in Philadelphia, PA in 1992. I graduated with academic distinction and was awarded the Eleanor J. Carlin Award- for the"Outstanding Graduate for the Class of 1992."
Since then, I've helped treat patients as both a licensed physiotherapist and a clinic director in the acute care hospital setting, outpatient orthopedics centers for corporate entities, and private PT practices for over 25 years. I've treated many different types of orthopedic injuries for patients of all ages.
My Best Story As A PT: When I worked in the hospital, I had an older client who came to therapy with his daughter sent by an Orthopedist with a diagnosis of a torn cartilage in his knee. After listening to the patient and his daughter explain his full history, I discovered that his injury occurred during one of many different types of falls. Certain aspects of his history raised a "red flag " and led me to perform certain neurological tests that came up positive.
I immediately referred the patient to a neurosurgeon. A tumor was discovered in his neck at a level that would have stopped the patient from breathing. The neurosurgeon went out of his way to find me in the physical therapy department after the surgery to tell me that the discovery saved the patient's life. The patient's family wrote me an extensive thank you letter that I still cherish to this day.
My Awards And Associations: I've served on the State Board of Physical Therapy, been an instructor to my fellow PTs about shoulder rehabilitation and PNF at State Board certified continuing education courses. I am also an active member of the American Physical Therapy Association.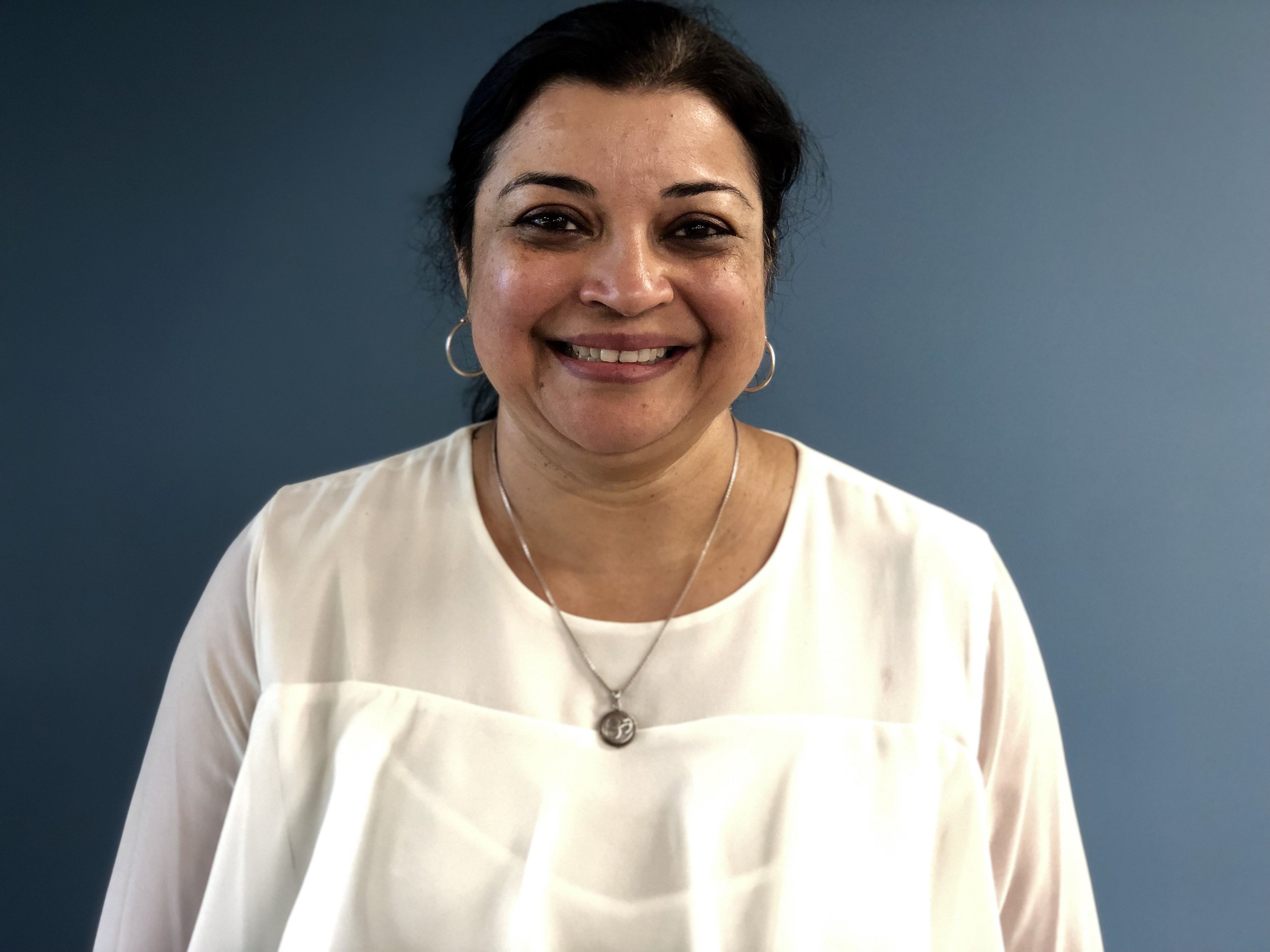 SHALOO CHOUDHARY - OTR, CEAS
Years of Experience: 28
My Specialties: I am a driven and collaborative therapist with over 25 years of experience. I have served in a variety of patient care settings (i.e. outpatient, acute care, sub-acute, long-term care, and home care). My specialties include: hand therapy, vestibular and concussion management, oncology & lymphedema management, vision & neurological rehab, pediatric treatment and medical wellness
My Treatment Philosophy: I believe in treating the person as a whole and have always strived to provide high quality holistic treatment based on a combination of best clinical practices and evidence based medicine.
About Me: I have been a licensed and national board registered occupational therapist for over 25 years, practicing across New Jersey. My previous experience includes Christ Hospital, Somerset Medical Center, and RWJ University Hospital. I studied occupational therapy in New Delhi, India and migrated to US after few years of my practice in India. I am passionate about new program development and management, as well as community education and wellness. In addition to my practice, I am fond of movies ,traveling, gardening, and cooking.
My Best Story As An OT: I once treated a brave young 6 year old girl who was diagnosed with cancer on her wrist. She had surgery to remove a tumor and her doctors had to fuse her wrist and repair her tendons. She was having a lot of difficulty putting her hand down and using her fingers. In hand therapy we started to paint with her hands and fingers and made beaded bracelets to get her comfortable and to help her overcome her pain and hesitation in using her hands. At the end of our work together she made me a hand story book where she wrote me a story about each hand. She not only brought tears of joy and hope in my eyes but made me so proud of her journey to recovery.
My Associations: I am an active member of the American Occupational Therapy Association.
Languages: Spanish (conversational speech), Hindi (fluent speech, reading, and writing), Punjabi (fluent speech), Urdu (fluent speech)
Publications:
The Feasibility of Community-Based, Supervised Exercise Programs to Engage and Monitor Patients in a Post-Rehab Setting, American Journal of Lifestyle Medicine (2018) - https://journals.sagepub.com/doi/10.1177/1559827617750385
Lymphedema Management and L-Dex Use, Oncology Nursing Forum (print, 2017)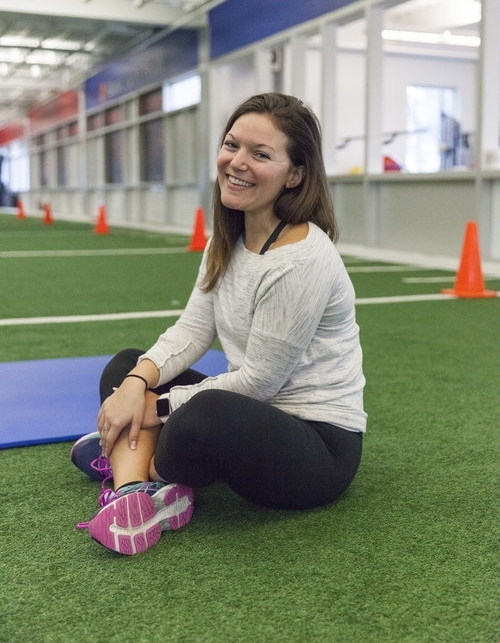 DARA GRZESH,
PERSONAL TRAINER
Dara Grzesh is a certified personal trainer specializing in geriatrics and post rehab strength training. Her personal training studio, Be Healthy Personal Trainer, shares a space with the AMP Physical Therapy clinic. Dara and her fitness trainers work closely with our center's PTs to provide patients a continuation of their rehabilitation treatment. With the help and encouragement of a Be Healthy Personal Trainer you can safely reach your fitness goals.
GWENDOLYN GALLINA, FRONT OFFICE MANAGER
Gwen comes to our Piscataway physical therapy practice with over 25 years of medical office and billing experience. As a medical biller, Gwen helps each patient understand their insurance plans and navigates them through the billing process. She always brings compassion and patience for each challenge particularly for seniors. She brings with her a warm, friendly disposition and a philosophy of helping others be healthy and pain free.
Find Out Why Our PT's Are The Best Fit For You!
What Is A Physical Therapist?
A Physical Therapist, or PT for short, is a licensed medical practitioner who focus on treating and helping patients reduce pain and improve or restore mobility. Sometimes called physiotherapists, rehabilitation specialists or sports medicine specialists, all physical therapists must receive a graduate degree from an accredited physical therapist program before taking the national licensing exam which allows them to practice. PTs specialize in treating conditions and injuries relating to the musculoskeletal system which provides form, support, stability, and movement to the body.
If you're looking to find a physical therapist near me, pick the physical rehab clinic nearby, AMP Physical Therapy.